You're headed for:
Fox Valley Lutheran Homes
425 N Linwood Ave
Appleton, WI 54914
It is 3 blocks North of Aldi (located on the corner of College Ave. & Linwood Ave, at the traffic light) on the West side of Linwood Park.
My cell phone number is: 920-850-2633, if you run into problems.
Approaching from the South, this is what you will see. Note the 1-story portion, the 3-story portion AND the parking lot, which is where you are headed.
This is the driveway you're headed for.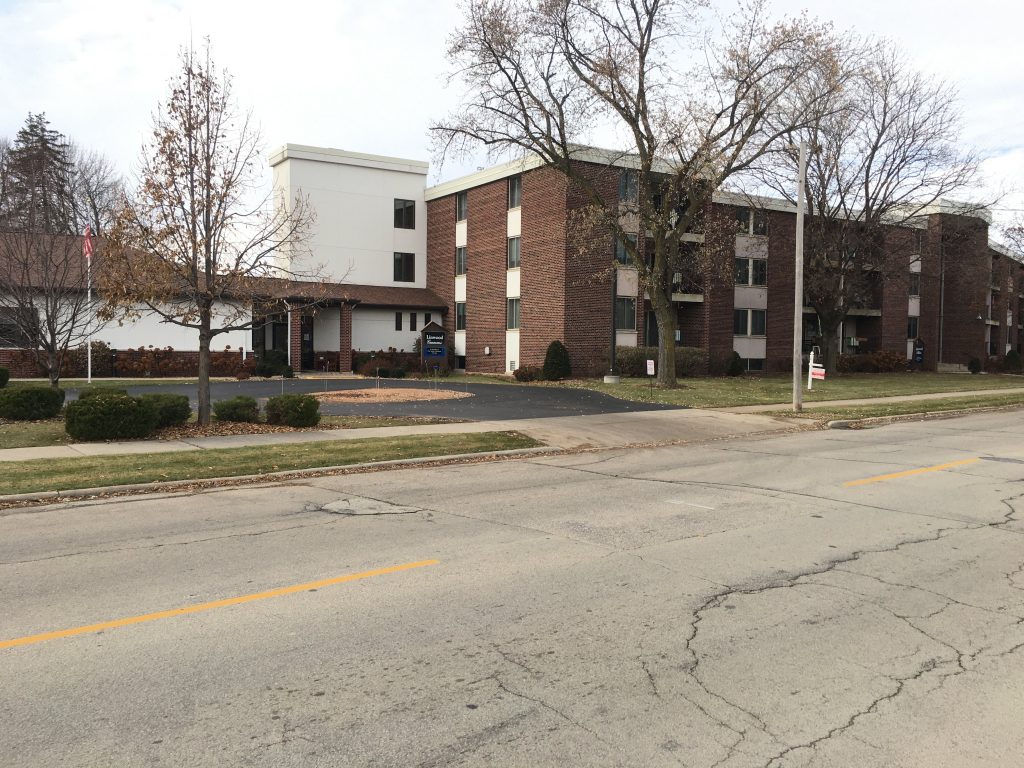 Park your car and come back to this door. My wife or I will be waiting to let you in and head you for the elevator.
Try to be here 10 to 15 minutes before class time!